Jennifer S.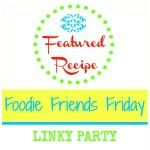 No need to boil the noodles for this lasagne, just assemble the night before and put in fridge until baking time. You can use boxed lasagne noodles or use the no-boil lasagne noodles.
Sauce:
1 lb ground beef (Browned with onion and garlic), drained
1 onion, diced
1 clove garlic
2 lg cans of tomatoes
2 cans tomato paste
1 TBS dry parsley
1 tsp dry basil
1 tsp dry oregano
1 tsp salt
1 TBS sugar
Mix all ingredients & simmer for 20-30 mins. Use two of your favorite jars of pasta sauce in place of the tomatoes and tomato paste.
Filling:
2 - 16oz containers of cottage cheese or ricotta cheese
2 eggs, beaten
1 tsp salt
1/2 tsp pepper
2 tbsp fresh parley or 1 tbsp dry parsley
1/2 c grated Parmesan or Romano cheese
1 lb grated Mozzarella cheese
extra cheese for top of lasagne
Mix all ingredients together well.
To Assemble:
Layer (in this order): Sauce on bottom of pan then, Noodles, Cheese mixture, Noodles, Sauce.
LAYER TWICE.
Top with extra mozzarella cheese.
Spray with cooking spray and cover with foil. Place in fridge over night.
Bake for 45 minutes at 400 F. Can uncover last 15 mins of cooking time.
May need 15-20 extra cook time from being in fridge.
Let rest 15 minutes before serving.