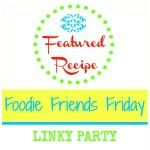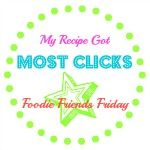 1 pkg. (2-layer size) yellow cake mix
1 pkg. (8 oz.) Cream Cheese, softened
1/4 cup butter, softened
4 cups powdered sugar
Few drops each green, red and yellow food coloring
1 cake ice cream cone
PREPARE cake batter and bake in 12-cup fluted tube pan as directed on package. Cool in pan 10 min. Invert cake onto wire rack; remove pan. Cool cake completely.
MEANWHILE, beat cream cheese and butter in medium bowl with mixer until well blended. Gradually beat in sugar until well blended. Spoon 1/2 cup frosting into small bowl; stir in green food coloring until well blended. Spread half the green frosting onto outside of ice cream cone; set aside. Reserve remaining frosting for later use.
ADD red and yellow food colorings to remaining white frosting to tint it orange. Spread onto cake to resemble pumpkin. Invert ice cream cone in hole in top of cake for the pumpkin's stem. Pipe the reserved green frosting in vertical lines down side of cake.
Fun Idea
Place black gumdrops on sheet of waxed paper sprinkled with additional granulated sugar. Use a rolling pin to flatten each gumdrop, turning frequently to coat both sides with sugar. Cut into desired shapes with a sharp knife. Use to decorate frosted cake to resemble a jack-o'-lantern.
How to Pipe Frosting
Turn a resealable plastic bag into a handy piping bag for professional-looking decorated cakes. Simply spoon the frosting into the bag and seal the bag. Cut off a tiny piece from one of the bottom corners of the bag. Twist the bag at the top and holding the bag with one hand, guide the tip with the other. When you're done, the whole bag goes right into the garbage for easy cleanup!