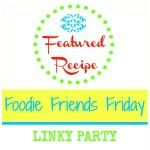 Kat's original recipe has

1/2 pound sweet Italian sausage in it. I omitted it to keep with the "vegetarian" theme. But if you are a meat eater by all means add it!!
Serve with Romano cheese sprinkled on top of each serving bowl.
Ingredients
1 large onion, chopped
1 stalk celery, finely chopped
1 tablespoon chopped garlic
1 (16 ounce) package dry lentils, rinsed
1 cup shredded carrot
8 cups water
2 (14.5 ounce) cans chicken broth
1 (28 ounce) can diced tomatoes
1 tablespoon garlic powder
1 tablespoon chopped fresh parsley
2 bay leaves
1/2 teaspoon dried oregano
1/4 teaspoon dried thyme
1/4 teaspoon dried basil
1 tablespoon salt, or to taste
1/2 teaspoon black pepper
1/2 pound ditalini pasta (optional)
Directions
Place sausage in a large pot. Cook over medium high heat until evenly brown. Add onion, celery and chopped garlic, and sauté until tender and translucent. Stir in lentils, carrot, water, chicken broth and tomatoes. Season with garlic powder, parsley, bay leaves, oregano, thyme, basil, salt and pepper. Bring to a boil, and then reduce heat. Cover, and simmer for 2 1/2 to 3 hours, or until lentils are tender.
Stir in pasta, and cook 15 to 20 minutes, or until pasta is tender.